19.250 people attended the White during its last edition, in autumn-winter 2015/16. Amongst the attendees, there were 1000 journalists and accredited bloggers.
There were 485brands on display in the three display areas in via Tortona. These brands had clothing, accessories and cosmetics on display.
Out of all of the brands, we selected the ones that struck us the most, in terms of creativity, quality of fabrics and the packaging that looked best on photographs. Although this might seem a bit odd in the era of Instagram, Facebook etc. some people are not very happy about their creations being photographed. Therefore, we chose four brands, all of which differ greatly between each other, which we were delighted to get to know about.
The first brand we are talking about is Laurafed. It was created by Luca Federici and Luca Sciamanna. These two designers told us about their concept, which consists in assembling lots of very different fabrics to create their bags. This includes making the outer shell with teak, using satin on the inside, velvet to decorate the outside, environmentally friendly leather to make fringes, and the end result is a refined product that we have loved since we first set eyes on it.
The very colourful shoes that you can see here below are by the brand Lemon Jelly; they were invented, developed and produced in Portugal. The creative team designed them while thinking about the sweet things in life: friendships, dream holidays, laughter, scents, the splashing of the sea, hugs, parties on the beach and urban evenings. The result of this are very colourful, fresh shoes that put you in a good mood just by looking at them.
Where the optical aspect of things is concerned, the brand David Marc really impressed us : this brand was born when David and Marco met. They created their brand's glasses by re-examining old ones, and at the same time, preserving the original glasses' vintage feel, as far as the colours' and metals' appearance, and the "old" look goes. Their collection is hand made in Italy with Italian products, their idea of creating glasses with the same frame as the lenses, which allows you to bend them as much as you like, without them breaking, is fantastic!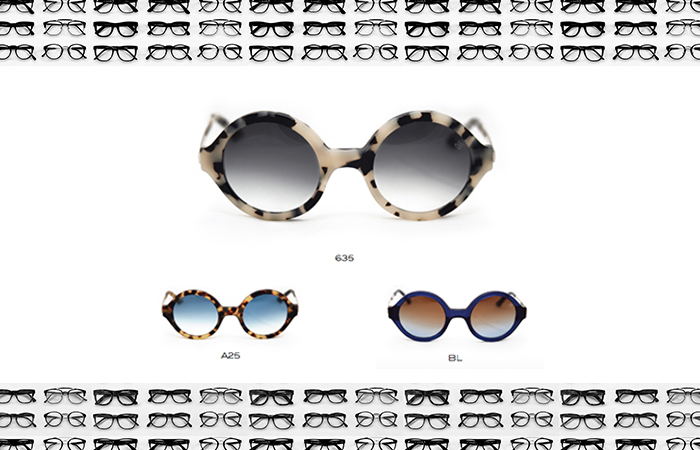 Finally a product that we appreciated because of its design, the attention to proportions and to details, and it's a Spanish brand: Lautēm.
The hand bags in this collection are hand made by expert craftsmen. They are striking luxury products that are bound to last for a long time.
Talking to new designers, getting to know about them, knowing where their ideas come from, touching the leather and fabrics just fascinates us. We love that part of our job, and we hope you liked our selection too!