When talking about Spring/Summer 2015 trends, it is absolutely necessary to look at the most prominent international Festival in the last 10 years: everyone at Coachella shows off the best outfits, of course!
Keeping the hippy theme, more as a style than as a philosophy of life, VIPs and fashionable mere mortals spend their days between concerts and beers in the fields…
That's the best place for every jet set photographer to go wild, and as for us, trends hunters, why not to give a look and check if they met the expectations?
Madonna, Drake, Rhianna, Katy Perry, Likke Li, Florence, they all show their looks, well-known by the general public, but the best hides among the audience, including VIPs, indulging in Native American, Pocahontas outfits, braids, feathers and bangs…flowers in the hair and swimsuits under large see-through tees.
As for Coachella or for any runway presenting Spring/Summer 2015 season, it's impossible not to talk about the magic 70's taking over, and trends by stylists revisiting both Hippie and Yuppie versions (more 80's) are prominent now.
Bangs, feathers, floral fantasies and "Missoni" fabrics, jumpsuits in day and night versions, suede back again on shoes, stilettos but dresses as well, flared trousers, backpacks, leather, polka dots and pockets.
Among the colors showing off this Spring:
Very light denim, light blue, marsala, aqua green and white.
As usual, some stylists literally fire up the runways with contrasts, like Dries Van Note who bets all his fashion show on Pop Art, or sparkling provocative red by Louis Vuitton and Comme des Garcons, or Marni's floral fantasies and Wallflower jackets.
Getting back to the pre-yuppy era, our stylists don't just focus on the Woodstock's Boho Chic girls, but on determined women with essentially male haircut, such as Chanel and Ferragamo, setting the runway on black and white colors and jacket&trousers suits worthy of a City of London man. Sonia Rykieland and Maison Martin Margiela result even more masculine than expected, with a very androgynous collection.
And then, that typical French touch, from the South, like Brigitte Bardot, with Vichi classic huge sunglasses and fabrics, squared outfits and suits for cheerful days and picnics "sur la Côte d'Azur" for Oscar de la Renta and Diane von Furstenberg, transforming into laces for the night.
What else? Inspiration is everywhere, now it's up to you!
Fringe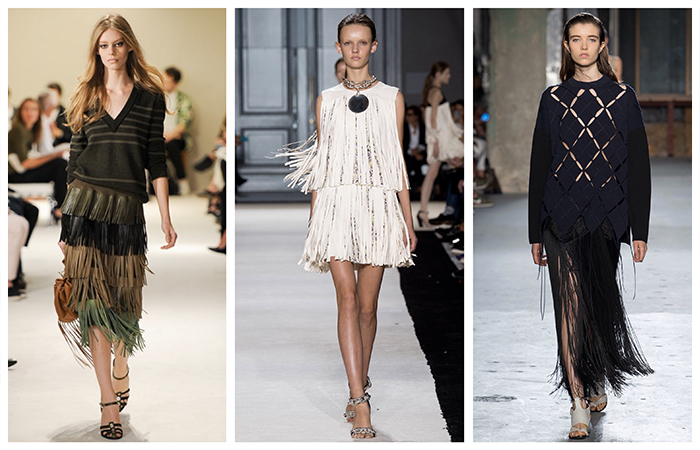 Suede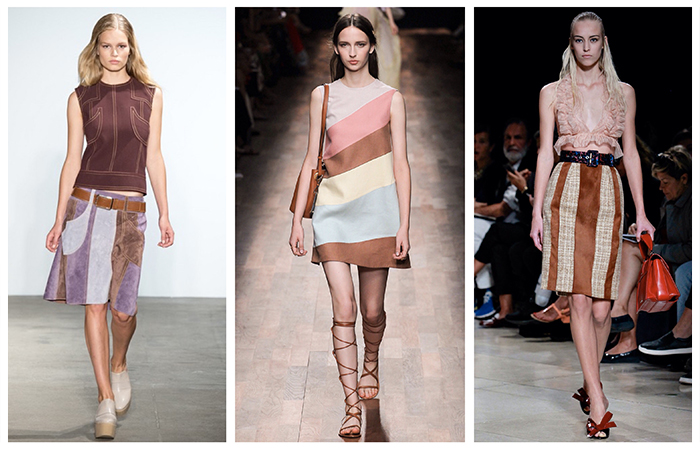 Jumpsuits
Boho Chic
Festival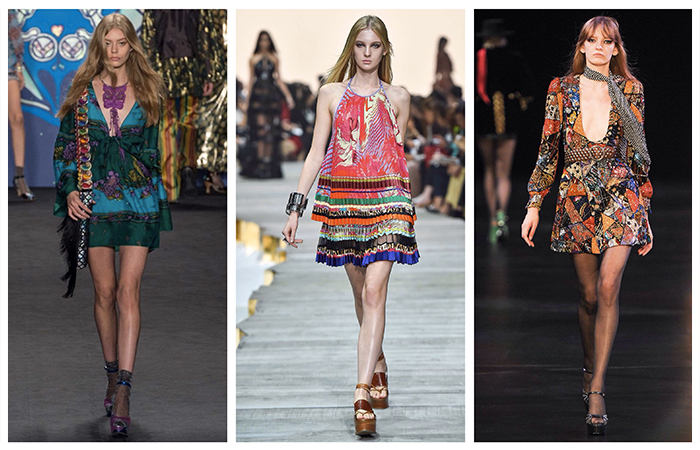 Romantic white
Denim
Pop Art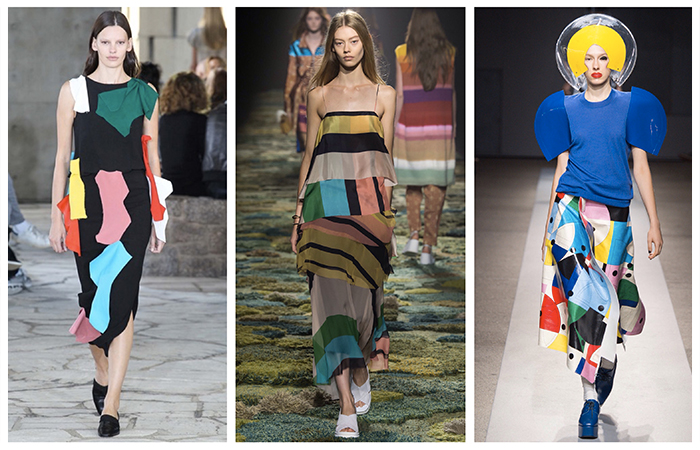 Red
Flowers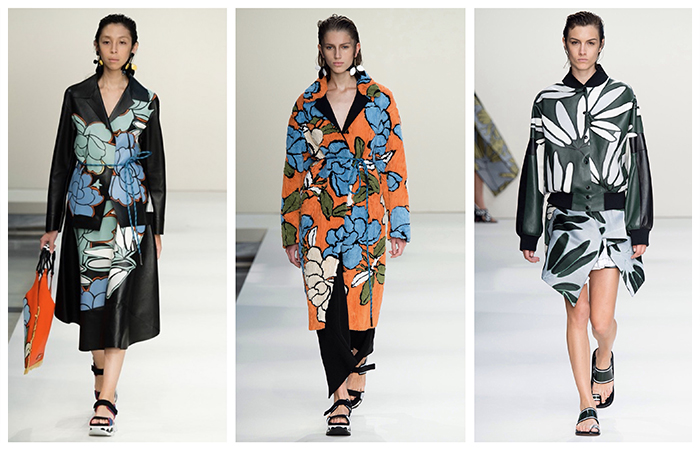 Masculine
Androgynous
Vichy
Polka dots