The endless roman summer can't last much longer, we'll soon forget the sunny days and we'll have to cover up. But as the weather gets colder we'll finally wear the new trends of the fall-winter collections we saw on the runaways.
Let's find out which are the latest fashion must-have.
A fabric rich in history and tradition adopted by the punk and grunge subcultures, the tartan is always in fashion and re-inventing itself, bringing the classic pleaded skirt to a whole new level.
Moschino goes for the total-look inspired by the uniforms of the British royal guards but giving it an ironic twist, as in the Scotland Yard hat.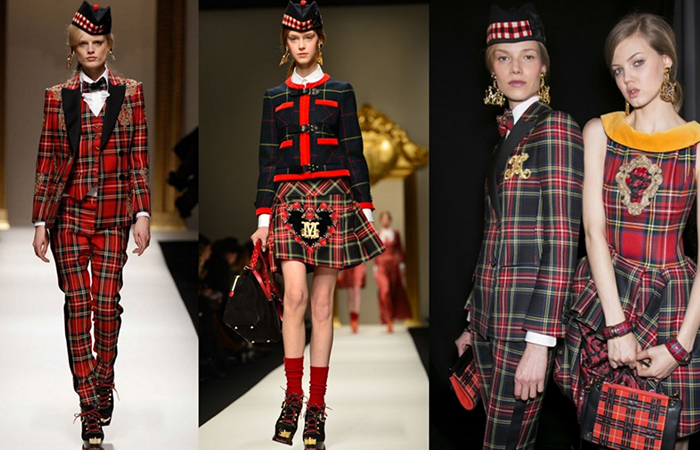 In the Givenchy collection, tartan is combined with flower prints and leather and it's used as a background for the maxi prints on t-shirts and sweatshirts.
Antonio Marras inserts lace on top of the tartan, for a very polished result.
Blugirl's college girl styles the classic tartan skirts and pants with vests and jackets in animalier print.
Céline relies on the maxi prints, highlighted in the geometry of the garments, for a graphical result.
Saint Laurent brings the grunge back to life and makes it very feminine by covering delicate dresses with rough flannel shirts.