Given that spring is approaching, and that summer is coming right after that, we really need to keep up to date with what the make-up trends will be.
So, let's try and understand what will be fashionable with regards to make-up, and what colours will be most popular. Take note of our tips, in order to be prepared. Colours blossom during spring and summer. Colours even blossom on women's faces: women are more daring, also because their skin starts to tan  with the first sunrays.  Thick eyebrows will definitely be fashionable this season (as they have been for some time), as Cara Delveigne has set this trend. Be careful, though: your eyeborws must be thick, but very well-finished. The spring mood of 2014 requires natural women, however this does not mean that they must wear no make-up…actually…go wild with eyeliner, especially colourful eyeliner with linear, but unusual shapes: this will be one of this season's musts.
Pastel colours, as well as intense and lively ones, and why not – even neon ones – will be trendy. The major brands have shown us everything that will be most trendy this summer: Chanel has suggested a natural base, nude lips and very colourful eye liner.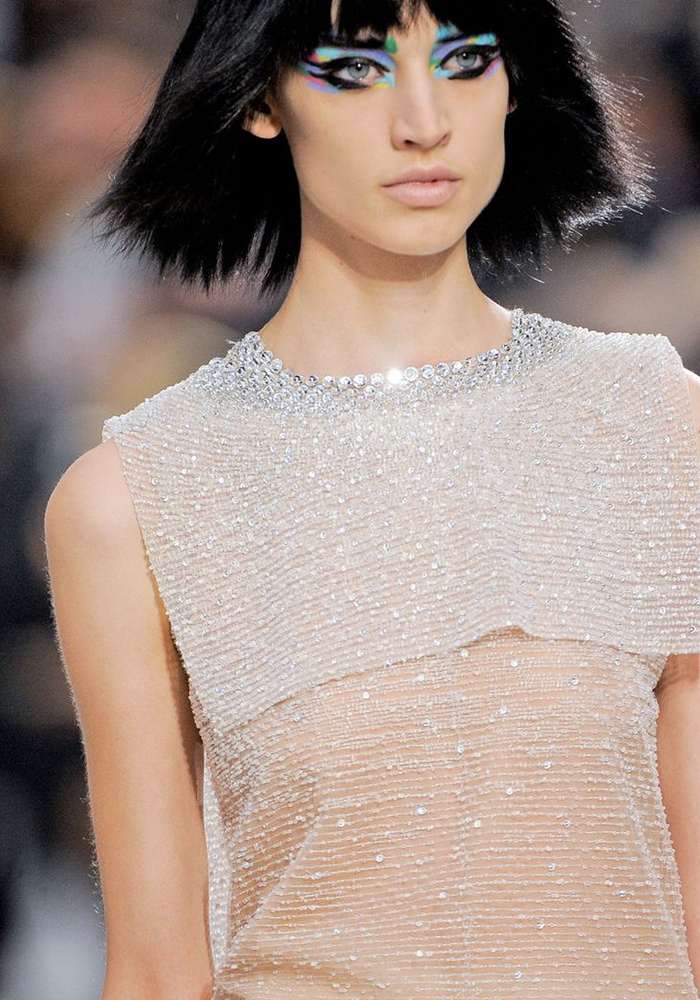 The make-up artist  Pat McGrath, who is working for the House of Prada,  is creating a graffiti effect with pastel tones on the eye lids, with natural skin and lips.
Dior is creating a strong contrast between golden eyebrows and pastel shades on the eye lids. Skin and lips? Still nude. How about you? What shade do you prefer?