A lot has been said during the various fashion weeks, (Milan, Paris, London, New York),but it is likely that not enough importance was given to the suggested make-up. So, let us see what colours will be used during the next fall and winter.
There are diverging opinions on next season's treds: some are siding with "make up non make up" , whereas others is suggesting stronger looks. Before deciding who you agree with, we will assess the situation for you.
Alberta Ferretti, is of the former school of thought. She trusted Lloyd Simmons, the guru of MAC Cosmetics, to establish her view on women with etheral, clean faces.  Issey Miyake, Micheael Kors, Carven and Christopher Kane agree with this school of thought. They were inspired by beige, pink and peach tones. Great focus was put on perfect complexion, which was created with powders, but dear, old contouring, which harmonises women's faces, was not abandoned.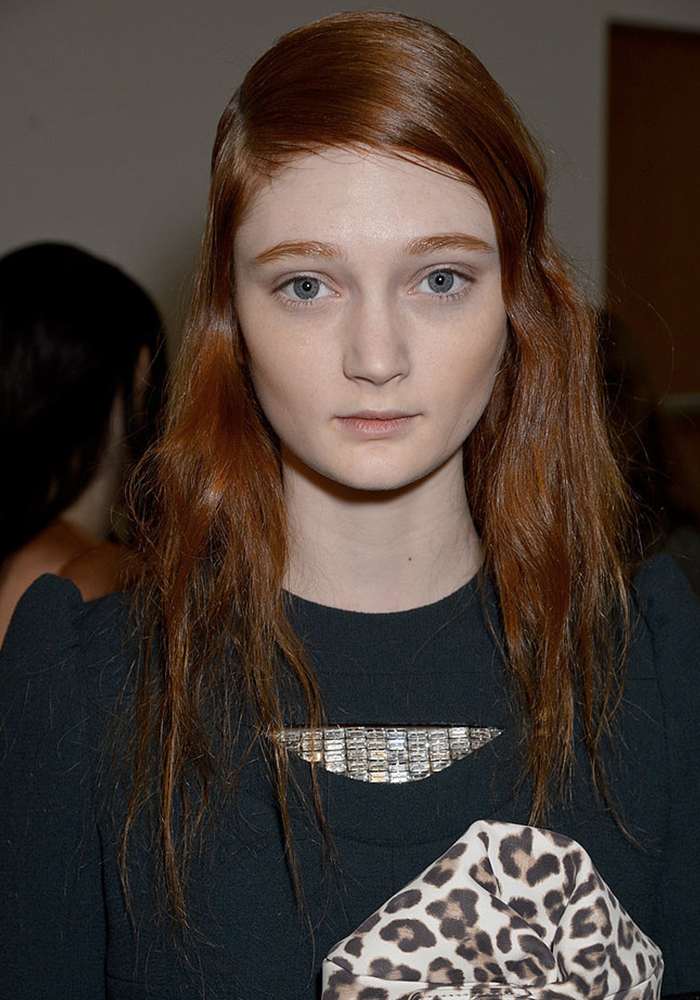 Valentino and Stella Mc Cartney were also inspired by the nude look: in other words, intellectual, ethereal women with minimal, but perfectly applied make-up, will be queens. But people who love to dare must not despair, because , obviously, they will be satisfied, too. Gucci has chosen a woman dressed in the 60's style, with a focus on her eye lashes. Roberto Cavalli opted to apply smokey make-up on his models, which is very interesting to replicate.  Chanel has opted for bright colours, such as green, orange, red or even fuchsia on the upper eyelash rima, whereas it preferred metallic colours, and especially grey, on the upper eye lid. Dior chose blue and kept the lips nude.
The common denominator for next season's make-up  is the lips: they will be hydrated, but absolutely "nude".