"Once upon a time, in the turquoise waters of a lake, where white swans reflected, there was a small island where a gothic church was erected. Green hills rose all around the lake, and above the highest one, there it was perched a majestic stone castle".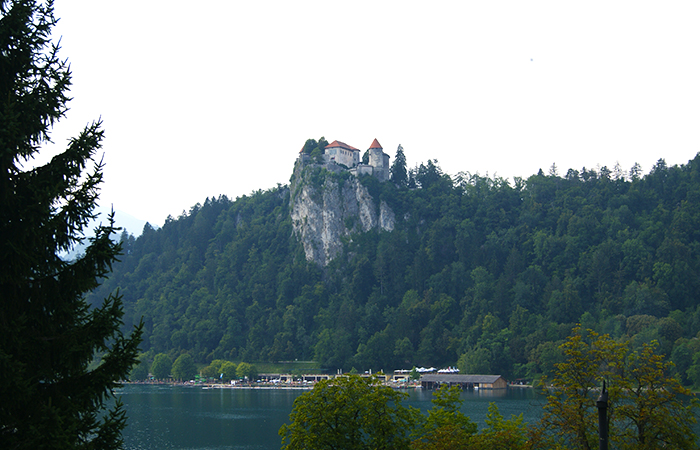 Hey girls… no, I didn't go nuts and what I am telling you is not an Andersen's fairy-tale, and not even the famous ballet, even though the place I am going to describe to you could have inspired both.
Lake Bled is located in the homonymous town, in the North-West of Slovenia, and it actually resembles a place from a fairy-tales children book: the breeze is fresh in summer too, it is surrounded by green mountains and hills, its clear water seems to shine in its own light, of such a transparent turquoise that leaves you breathless.
Right in the middle of the lake, a very small island houses the Church dedicated to the Assumption of Mary, with its tower 52 meters high. Inside the Church there is the wishing bell, legend has it who rings this bell three times will see all the dreams come true. Just to be sure, I did it…one never knows.
At about 600 meters, a medieval castle rises, majestically watching over the limpid waters of the lake. Only rowing boats are allowed and among these, the Pletna is the traditional one, manufactured by local builders and only known in Bled. It is steered by the boatman, a really admired profession, handed down from one generation to another. We preferred renting out a small rowing boat that you can see in the picture, and thus reach the island. During the trip you will meet ducks and white swans vainly mirroring themselves in the lake.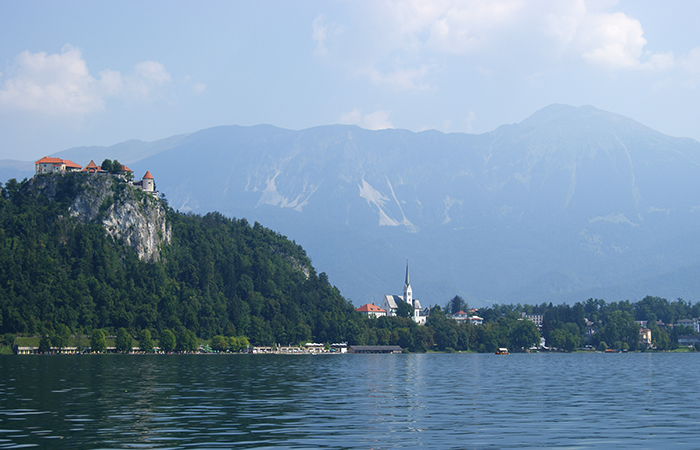 If you wish to add some more relax to these strolls , Bled has thermal waters which reach the biggest hotels, with internal and external pools looking onto the lake's shores: the view alone is able to give deep peace. For a romantic dinner, I recommend the restaurant "A la carte", and if you are lucky enough, during some folk festivals you will have the pleasure to admire the candles lit up at night above the lake's waters.
Although it is a small town, Bled is definitely in the top ten of my favorite places: a town where you can believe in fairy tales, admire swans, dream of your prince charming and make wishes.


I was wearing:
– Vintage dress
– Rondini handmade sandals
– Asos hair jewelry